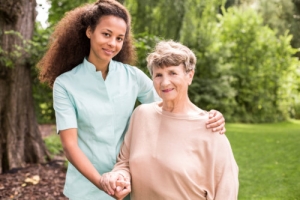 Who We Are
Located in San Jose, California, Boundless Care, Inc. has been providing support care services to both adults and seniors for 11 years now. Licensed by the Department of Social Services to deliver home care and transportation services, it is owned and managed by experienced nurses who are also geriatric consultants. These nurses are experts in caring for the elderly with chronic diseases and other issues confronting our senior population. Both are in the field of nursing for 20+ years, both with varied nursing experiences in hospitals, clinics, long term care, and other transitional settings outside the community.
Boundless Care, Inc. aims to be the leader in health and wellness, and to attain excellence in client's satisfaction through quality care.
Our Mission Statement
We at Boundless Care, Inc. share a common interest and passion: to care , to serve, to educate, to encourage, and to bring hope to clients and their families on living well, being healthy and maximizing their potentials to improve quality of life. We are dedicated to providing top-quality services, whether in private residences or any healthcare facilities.
Our Caregivers
Boundless Care, Inc. employs its caregivers, which means that all caregivers are actually the company's employees. They have undergone extensive hiring processes as required by the regulation to include: live scan fingerprint, DMV background records; and complete medical history including TB testing and background check by the Department of Justice.
All hired personnel must have a minimum of one year experience. Competency training to all required areas must be completed and they should receive a mandatory extra training as required by the licensing for the initial application and annually. The company also partnered with nurses as independent contractors , who carry professional liability insurance.
If you want to engage in Non Medical Home Care in San Jose, California, please read our Privacy Policy and Terms of Use. You can also send us your inquiries in our contact us page.