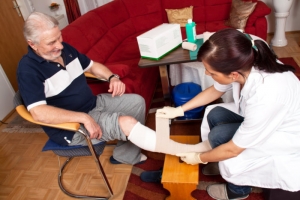 Boundless Care, Inc. provides case management and nursing services. We have licensed professionals with experience in adult and geriatric care, and who are experts in managing and giving care at home. These licensed nurses are independent contractors, carrying liability insurance, and are qualified to take care of your ailing family members.
They can do home visits and extend hours depending on your need. Our private duty nurses can manage, cure, and provide the following services with the doctor's orders:
Medication Management
Diabetes Management
Bed Sore Treatment
Glucose Readings (blood sugar)
Tube Feedings and Care
Wound Care
Ostomy Care
One-on-One Private Care
Companion to Medical Appointments
Design Care Plan
Care Management of Chronic Diseases
If you have inquiries about Private Duty Nursing or Non Medical Home Care in San Jose, California, please call 408-722-4882.