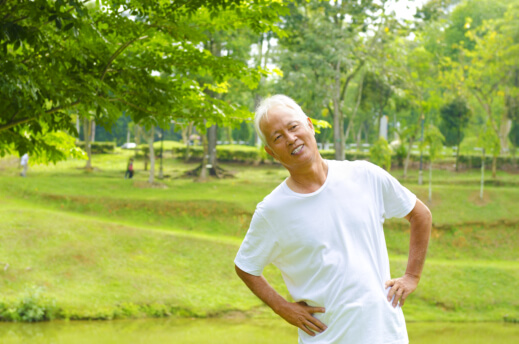 As a senior citizen, it is important to make certain lifestyle changes in order to improve and maintain your health. One of these lifestyle changes is by adding more exercise to your daily routine. Exercise can provide a number of benefits and it can help keep you feeling and looking a lot younger. Boundless Care, Inc. is a Non-Medical Home Care in San Jose, California that can help you exercise effectively and safely.
Through regular exercise, you can improve the amount of strength you have, you can enhance your flexibility, you can increase your energy, you are able to improve your metabolism, and you can also improve your moods. If you want to maintain your youth, then it is important to ensure you are getting proper exercise on a daily basis. Here are some great exercises that any senior citizen can do:
Walking: If you have not exercised in a while, then you will want to start with the basics such as walking. This will slowly build up your strength for more effective exercises later on. This is easy on the body and it can be surprisingly effective.

Jogging: One of the more common exercises is jogging. This is because it is relatively easy to do but it can be very effective if done on a daily basis. By jogging around thirty minutes a day, you can enjoy many different kinds of benefits. This is also a great way to lose weight or to maintain your weight, which is important at an advanced age.

Cycling: Riding a bike can be a fun and exciting form of exercise. This is very effective and it is very easy on your body. Through our Home Care Services in California, we can even help you exercise safely, so you have nothing to worry about even when you want to try riding a bike. However, make sure you build yourself up first with other forms of exercise such as walking.
Exercise is important to a healthy life as it can provide you with many health benefits. If you want to learn more about our services and what we can do for you, please feel free to contact us at 408-722-4882 or 408-363-8900. We even have Non-Emergency Transportation that you can use to go to different locations for your workouts, so let us help you out.