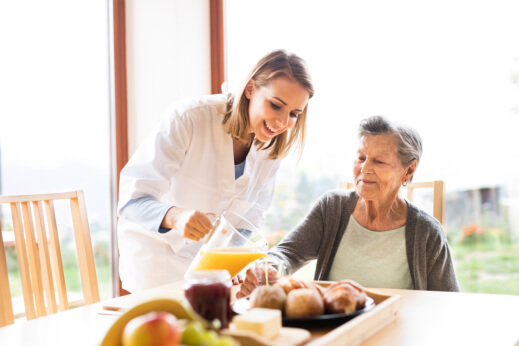 When it comes down to maintaining a more youthful and independent life in your golden years, there are few things more effective than just maintaining an active lifestyle. However, the problem with this kind of lifestyle is the fact that it can be hard. If you have not exercised in years, it can be challenging to maintain your motivation to keep pushing forward, this is where these tips can help you out.
Here are a few tips for staying active as a senior citizen:
Start Slow:

The first tip is to start slow. You will want to gradually build yourself up to more difficult and effective exercise because if you don't, you may find yourself exhausted and discouraged. You will want to stick with basic exercises that can help prepare your body for more intense workouts later on. Anything from stretching to walking can do wonders. Boundless Care, Inc. is a provider of non-medical home care in San Jose, California. Through our services, we can help you exercise safely.

Motivation:

Staying motivated is the key to success when it comes down to maintaining an active and healthy lifestyle. One of the more effective options for staying motivated is by having a goal. You will want to have a goal that is difficult but not impossible and you could even make many other goals. By having a goal, you will have something to reach for. This can help you keep going when you just want to give up.

Nutrition:

When exercising, it is important to provide your body with the fuel it needs to maintain your energy levels. Having a balanced and nutritional diet can make a huge difference. This also has numerous benefits on many other aspects of your health as well. Through our home care services in California, we can help you eat better so you have the energy and the strength to keep on maintaining an active lifestyle.

Support:

Receiving emotional support from friends and family can also help keep you motivated. They may even workout with you. Having someone to exercise with or maintain an active lifestyle with can make a huge difference in your ability to keep marching on.
These three tips can help prepare you for a healthier and more independent lifestyle. It is important to remember to keep going and to keep reaching for that goal you have set for yourself. Through our services, you are not alone! We even offer non-emergency transportation if you would like us to drive you to the park for a walk or do some light workout at a gym.