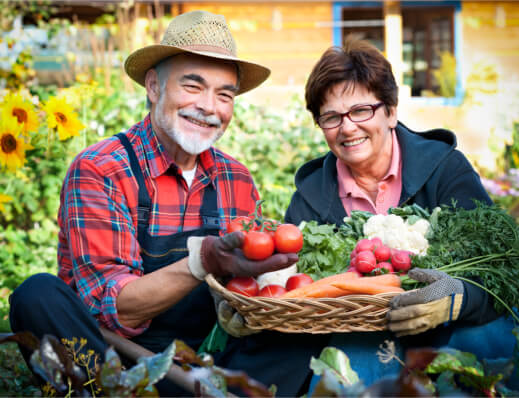 As we age, it becomes increasingly more important to pay attention to the kind of food we are eating. Whether you are eating junk food or healthy food, they will both have an impact on every aspect of your health and this impact will only become more pronounced as you age. This is why it is so critical to improve your diet to not only maintain your health but to maintain your youth as well. Boundless Care, Inc. is a Non-Medical Home Care in San Jose, California that can provide you with the personalized services you need. We even have Non-Emergency Transportation to ensure you can get where you need to be, including the grocery store.
Here are a few reasons why you need to start paying attention to your nutrition now:
More Energy: By improving your diet, you can increase the amount of energy you have on a daily basis. This will see to it that you have the energy you need in order to get through the day. Having more energy can also improve your motivation to get up and do the things you love.

Better Health: By improving your diet, you will also improve your health. Switching to healthier food can provide you with an almost endless amount of health benefits, such as more strength and power, a better immune system, and much more.

Better Attributes: Certain kinds of food can impact certain parts of your body. This can be used to enhance particular attributes of your body. For example, food such as carrots can improve your eyesight and berries can improve the health of your skin. This is a great way to turn back the clock. Our Home Care Services in California can also help prepare delicious and nutritious meals for you as well.
Nutrition is the key to living a more youthful life, even at an advanced age and we are here to help you every step of the way. By reaching us at 408-722-4882 or 408-363-8900, you can learn more about our services and what we can do for you. We are committed to ensuring you have the personalized support you need in the comfort of home.